The best way to digitize your business with industrial 3D scanning at your fingertips.
Use a professional and affordable 3D scanning service for your business needs. Measure complicated models in a simple way.
GOM ATOS COMPACT SCAN
Modular, certified and compact optical 3D measuring system for the highest precision.
3D SCANNING CAPABILITIES
Models from a few millimeters to several meters are ready for use immediately after the 3D scanning process or, if necessary, at any time in the future.
Why and how to use 3D scanning?
The system enables rapid obtaining of digitized 3D models from physical, real models with the possibility of using the obtained 3D models for development purposes of final products. By measuring precise shapes and checking deviations of the 3D scanned model from the original CAD model geometry, the system enables quality control of the original 3D scanned model.
ACCEPTING THE PHYSICAL MODEL
After your inquiry, we calculate and create an offer according to your requirements. We arrange to pick up the model and turn to the 3D scanning process.
After receiving the model, we prepare it for the 3D scanning process, which includes, if necessary, disassembling the model, cleaning and applying a special thin layer of powder and reference points for the best possible measurement precision. After that, the 3D scanning process itself follows.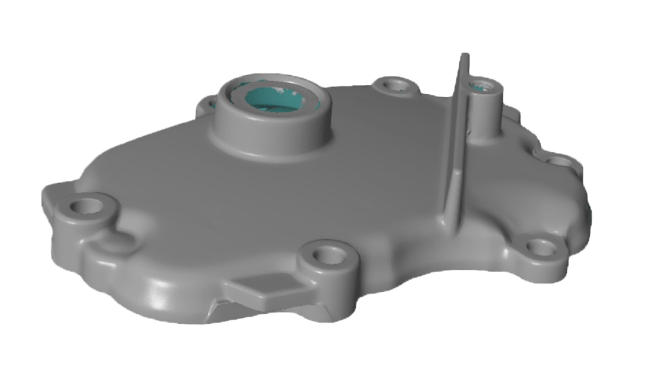 3D SCANNED MODEL PROCESSING
After the 3D scanning and obtaining the digitized 3D model, we additionally process it and prepare it for delivery in the format you need for further business. At the same time, if necessary, we can produce it with the help of technologies available to us, such as 3D printing.